About Nutra Pure HCG Drops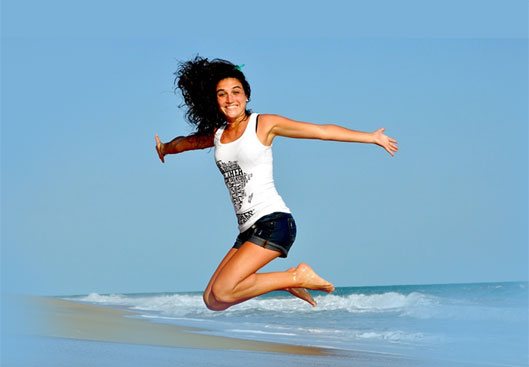 Our journey here at Nutra Pure Premium Health started six years and 84 pounds ago. After struggling with countless diets and weight-loss fads, we finally found real, lasting success through Nutra Pure HCG Diet Drops. Now that we've reached our own weight-loss goals, we're driven by a shared passion: to help our customers achieve a healthy lifestyle safely and effectively.
We've helped thousands of customers reach and maintain their ideal weight. The key to their success is simple – the purest homeopathic HCG available, plus unlimited assistance from our customer support team. We strive to bring our customers the same level of satisfaction we experienced when we bought and used the products ourselves.
We pride ourselves in offering the best weight-loss product on the market, and we look forward to helping you reach your goals with Nutra Pure HCG Diet Drops!
We provide unlimited support through all stages of your weight loss experience from 9:00AM to 5:00PM CST.
Abstract
Nutra Pure is a safe and effective homeopathic HCG product that promotes an amazing one to two pounds of weight loss per day and removes inches from your waistline. Like all HCG products, Nutra Pure works by accelerating your metabolism to convert permanent fat stores into usable energy while following a restricted calorie diet. [1] For years, dieters have used hormonal HCG products through their licensed physician, but Nutra Pure provides a cost-effective weight loss solution available to you online without the need for a prescription. Dieters on Nutra Pure report feeling energetic with no hunger pangs, and it is equally effective for both men and women.
Homeopathic HCG
With the advent of homeopathic HCG, it became possible to administer the supplement orally (under the tongue) rather than receiving injections at your doctor's office. In addition to the cost savings, this has the benefit of allowing the use of HCG three or more times per day, which greatly improves appetite suppression and increases energy levels all day long. These attributes are essential for a successful diet involving dramatically reduced caloric intake.
Nutra Pure HCG is a homeopathic drop created by advanced technology to generate a water-based colloidal mineral solution that produces the same metabolic effect of hormonal HCG.
Outstanding Benefits of
Nutra Pure HCG
Nutra Pure homeopathic HCG drops are a clinical-grade supplement that provides exceptional benefits for people looking for a fast, permanent weight loss solution. With Nutra Pure HCG, there is no need for additional exercise, and individuals will feel energetic and experience no side effects. Why is Nutra Pure HCG your best choice? Our formulation was developed by a doctor whose clinic is best in class for Homeopathic remedy development. His formula was designed, tested, and refined over several years of clinical use within his private practice. Our company, Nutra Pure Premium Health, has shipped to tens of thousands of customers with a greater than 99% satisfaction level.
Most homeopathic products use a dilution and refining process that contains 3X, 6X, 12X, 30X, and 60X dilutions of HCG. This successive dilution technique is a decades-old refining process used to make hundreds of different homeopathic remedies. The dilution process essentially removes all traces of the actual hormone leaving behind a powerful energy imprint at specific frequencies that mimic the properties of actual HCG to your body. For more information, see the article, "What is Homeopathic Medicine?" by the American Institute of Homeopathy.
Our product is formulated using a more sophisticated electronic technique that yields identical properties across every batch, and therefore produces the highest quality product you can buy. The hormonal HCG energy imprint achieved by electromagnetic techniques is superior to the successive dilution process used by our competitors. Nutra Pure's product uses a colloidal mineral water base for our energy-imprinted solution. We do not use an alcohol base like many other brands. Alcohol contains calories and can be an irritant for some users. Nutra Pure provides a pH-balanced, extremely safe product with no known side effects. Our product is manufactured in a factory that is routinely inspected by the FDA and the Utah Department of Agriculture.
In addition to an HCG energy imprint, our product also contains homeopathic enhancers for other systems within the body that helps to optimize your body's metabolic processes. To the best of our knowledge, no other products on the market contain these improvements.
Nutra Pure HCG is:
1

The only Homeopathic product to offer enhancers for liver function which help to regulate your blood sugar level thus controlling your appetite and evening out your energy level.

2

The only HCG product to offer enhancers for adrenal gland function to help HCG metabolize fat into energy more efficiently.

3

The only HCG product to support efficient thyroid function. A hypothyroid condition can contribute significantly to weight control problems. If your thyroid is functioning efficiently it helps contribute to optimal metabolic function.

4

If you become tired or hungry, simply increase your daily dosage. With Nutra Pure, you will bring your energy levels back up and increase your rate of weight loss at the same time. This is especially true if you burn a lot of calories at work or through exercise.

5

No immunity is built up within your body to homeopathic HCG. This happens with hormonal HCG but not with Nutra Pure. So if you want to take the product for longer periods of time, there are no restrictions.
The
Nutra Pure

Guarantee

When you order Nutra Pure homeopathic HCG drops, you will receive our Quick Start Guide that explains

how Nutra Pure works and provides detailed instructions for dosage and the 3 stage diet guidelines.

We ship within 24 hours so you will receive your order in 3 – 5 business days.

There is no charge for shipping.

You will also receive a free copy of Dr. Simeons' HCG Protocol for w.eight loss, Pounds and Inches.

Try Nutra Pure risk free with our 30-day money back guarantee. Get ready to lose
some weight, and see the difference for yourself!
Introduction
The Nutra Pure HCG Diet is based on the use of our unique formulation of homeopathic HCG combined with a low-calorie diet. This Quick Start Guide will enable you to understand the diet protocol in just a few minutes. If you are interested in a detailed discussion of the diet and a variety of recipes, our HCG-related eBooks will assist you. Click here to go to the "Order Now" page.
Only certain foods are allowed on the diet and these include lean meats (protein), fruits, and vegetables. There are three phases in the diet, which include the loading phase (Phase 1), a low calorie diet (Phase 2), and a maintenance diet (Phase 3). The easy-to-follow dosage instructions and diet guidelines are described next
Directions & Dosage
Take 10 drops of Nutra Pure HCG three times daily. These drops should be placed under your tongue. Allow the drops to dissolve there; no swallowing. The drops will dissolve easily within 30-60 seconds. The first dose of HCG drops need to be taken when you first wake up in the morning, then take the second dose during lunch, and finish with the third dose just before dinner.
If you find yourself becoming hungry before your next meal or getting tired later in the day, additional HCG drops will help. The additional HCG will metabolize additional fat, creating the energy needed to keep you going. Also, you will lose weight faster due to this increased fat burn. A full dose of HCG can be taken up to six times daily.
1 Phase

HCG

Loading

For the first three days you will load up on Nutra Pure HCG. You can eat whatever you like during this time period. We suggest eating a balanced healthy diet; however, many people like to enjoy these 3 days eating snacks & sweets. This loading period allows HCG to accumulate in your body; then on the fourth day when reducing your caloric intake, your body will respond by starting to consume fat.

2 Phase

Weight

Loss

On the fourth day of the HCG diet after loading for three days, it's suggested that you take in only 500 calories of food each day. Drink only no calorie liquids (coffee, tea, or water) at breakfast and then eat a healthy lunch and dinner. This causes most people to lose a pound or more per day. If you only need to lose 10-12 pounds, you can increase the diet to 1000 calories per day while using the product for about 25 days. Using the product for the full 6 week regimen at 500 calories per day will allow you to lose between 25 to 30 pounds.

You may want to keep a journal of the food you eat during each meal to keep an accurate log of your diet.
Below are guidelines for each meal of the day.

Breakfast:

Any non-caloric or low-calorie fluids in any amount are recommended. The more hydrated you are, the better. This could be coffee without sugar (though non-sugar sweeteners are allowed) and a tablespoon of milk or dairy-free milk. No fruit juices are permitted because they contain too much sugar.

Lunch and Dinner::

Lunch and dinner are to be eaten every day. Each meal consists of 3.5-4 oz. of some type of lean protein along with enough vegetables and fruit to total 250 calories.

Below is a list of foods that meet the calorie requirements:

Protein Foods:

A maximum of 3.5 - 4 oz. per meal

The HCG diet requires all fat to be removed from the meat before cooking and that each portion of protein be weighed raw. Do not cook the meat in any fat, which includes butter and most oils. [3] Eat different proteins at lunch and dinner. It's important to give your body a variety of proteins.

Lean steak or skinless chicken breasts are great, but ground beef is not allowed. Opt for lean ground turkey instead.

All vegetable-based proteins are allowed such as kidney beans, white beans, soybeans, black beans, etc.

Fresh fish, including crab, scallops, tuna, red snapper, tilapia, swordfish, halibut, bass, flounder, shrimp, and lobster.

Salmon can be eaten occasionally. Smoked, dried, or pickled seafood is not allowed.

1 boiled egg or substitute 3 boiled egg whites if desired.

Fresh Vegetables:

A minimum of 3.5 oz. per meal

There is only one choice of vegetable per meal in addition to the proteins

Spinach and other dark leafy greens, cucumbers, tomatoes, celery, kale, onions, radishes, asparagus, Swiss chard, broccoli, cabbage, cauliflower, zucchini

Peas and corn can be eaten occasionally

Stay away from starches and vegetables with high sugar content such as potato, sweet potato, pumpkin, or carrots

Fruit:

2 servings per day (Can be part of your two meals)

Apples, pears, strawberries (approx. 15), blackberries, nectarines, ½ grapefruit

No melons or bananas allowed on the HCG diet

Fluids:

8-10 glasses of water per day at a minimum

Water (no artificial or natural flavors)

Tea or coffee (no sugar allowed)

Mineral water or club soda

2 - 12 oz. diet sodas max.

Sugar free lemonade

1 tablespoon of 2% milk per day (for your coffee)

No margarine, butter, or oil

Most salad dressings are off-limits

Balsamic or raspberry vinaigrette salad dressings allowed

Read all food labels for content of sugar, corn syrup, fructose, etc. None of these sugars are permitted! Only take artificial sweeteners occasionally

You may use any of these seasonings in any proportion for additional flavor: Salt (kosher or sea salt preferred), pepper, vinegar (including raw apple cider vinegar and balsamic), mustard powder, onion powder, garlic, sweet basil, parsley, oregano, marjoram, and more

1 lemon juiced per day

Several credible websites provide a list of the calorie amounts for the food you eat on the HCG diet. The Calorie Counter website (http://www.thecaloriecounter.com) is an exceptional resource to utilize. Don't forget to keep a journal of the food you eat during each meal of lunch and dinner. Stay hydrated!

Many successful HCG dieters have created blogs to track their progress and share their experiences. These can be great sources for recipes and inspiration to keep you motivated throughout Phase 2. Some good blogs to start with are Inspired Girl's Guide and HCG Chica

3 Phase

Maintenance

After you have used Nutra Pure HCG with a low calorie diet for the recommended 6-week regimen, you must discontinue the HCG diet. You may notice that your appetite has dwindled quite a bit. This is a great indicator that you have "reset your appetite" and eliminated your cravings for unhealthy foods. The first few weeks after stopping Nutra Pure HCG, all foods are allowed except starches and sugars. If you overeat, you will see your weight increase rather quickly. If you notice this happening, scale back on what you're eating and make sure you're taking in healthy food including lean proteins and lots of vegetables and fruit. After a few weeks, slowly add small amounts of healthy starches and sugar (like raw coconut sugar) back into your diet. Monitor your weight with weekly morning weigh-ins to make sure you're staying on-course. Don't let yourself go and negate all the hard work spent in achieving your weight loss. Stay motivated and positive!

At the end of the 6-8 weeks stop using Nutra Pure HCG; you may start again after a one month maintenance period. Nutra Pure HCG Diet should only be used for 6 weeks at a time because dramatic weight loss should always be followed by an extended period of normal eating for best health. You can safely continue this cycle as many times as you need to until you reach your weight loss goals. Brisk physical activity 3 times per week and eating healthy will help you achieve a healthy lifestyle so you can look and feel your best!

We know you can do it - We believe in you!